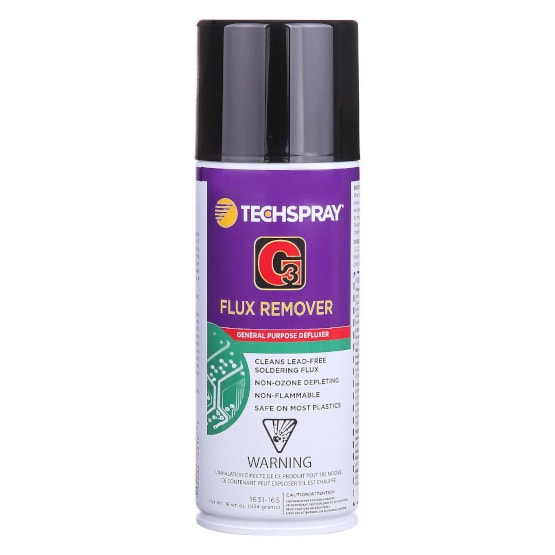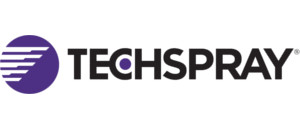 Removes flux and oil residues
Techspray removes flux residues, oils and other contaminants on the board during the production, rework or repair of printed circuit boards with flux cleaners (defluxer).
Product Information Form
Please fill the form below to get information about this product ...


Remove flux residues without brushing.
Create bright, radiant solder spots.
Increase PCB reliability.
Avoid conformal coating defects.
Protect the cards from corrosion.
Make RoHS compliant production.

Special for High Temperature Flux Residues
Residues formed at higher temperatures reached by lead-free solders are more difficult to remove. Techspray PWR-4 ™, G3®, E-LINE ™ and Precision-V ™ flux remover are formulated to remove high-temperature residues and have proven how effective they are to remove these residues.
Powerful Formula for Cleaning Sensitive Components Without Brushing
Brushing should be avoided during flux cleaning, as micro components and thin-legged sensitive components can be easily damaged. Techspray has a powerful powerful solvent that can clean areas under both G3, E-LINE ™ and Precision-V brush touches. Therefore, you can safely use it for sensitive circuit elements.
Clean Flux Residues Without Brushing with Techspray